National Diploma: Occupationally Directed Education, Training and Development Practices
To enable educators/ students to plan and implement a learning programme which is based on their knowledge of child development from birth to nine years and which helps children in a specific phase work towards achieving the learning outcomes of the national school curriculum (where appropriate). To improve community based ECD services for young children by raising the level of ECD teaching competence and/or by providing opportunities for training in support and leadership roles.
Qualification Entry Requirements
Communication
Basic understanding of ECD is an added advantage
Prospective students are encouraged to further confirm the above entry requirements with the College Head before ruling themselves not compliant. Experimental learning may also be considered.
Pre-school Teacher
Pre-school Phase Coach / Mentor
Receptionist at a Preschool (Grade R)
Training ECD Practitioners
Managing ECD Services
On completion of this qualification students will be able to:
1. Mediate active learning in an integrated and holistic learning programme.

2. Facilitate learning and development of children with barriers to learning and other special needs, including those coping with abuse and violence, within an inclusive anti-bias approach.

3. Promote the safety and healthy development of each child.

4. Work with colleagues, families and community systems to develop each child`s potential as fully as possible.

5. Manage a well-planned and organised learning programme to meet the needs of individual children within the framework of the national school curriculum (where appropriate).

6. Select and use appropriate methods and procedures for assessing children`s progress and reporting on this to parents.

7. Promote the development of high quality ECD programmes and services.

8. Communicate effectively for the purposes of academic study and professional practice.

9. Plan and implement appropriate learning activities and materials or management practices based on knowledge of the principles, processes and content of the chosen specialisation.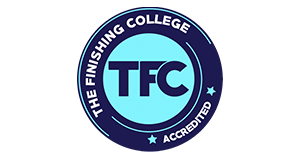 Where Education and Business Meet Etiquette