A person acquiring this qualification will be able to plan, organize, lead, manage and control human, financial, physical and information resources in a food or beverage manufacturing environment to achieve the objectives of the organization. This qualification will contribute to the full development of the student within the food or beverages manufacturing environment by providing recognition, further mobility, and transportability within the field of fast-moving consumable products and pharmaceutical and packaging environment. The skills, knowledge and understanding demonstrated within this qualification are essential for social and economic transformation and contribute to the upliftment and economic growth within the food and beverage manufacturing environment.
Qualification Entry Requirements​
Grade 12
Communication
Mathematics
Science
Prospective students are encouraged to further confirm the above entry requirements with the College Head before ruling themselves not compliant. Experimental learning may also be considered.
On completion of this qualification students will be able to:
1. Manage a work unit to achieve organizational objectives.

2. Provide food or beverage technical information on products and processing procedures.

3. Manage a manufacturing unit.

4. Establish and maintain labour and employee relations.
Management within the Food and Bev sector
Food and Beverage Manufacturer
Food and Beverage Scientist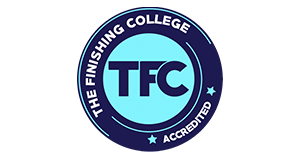 Where Education and Business Meet Etiquette