This programme provides an opportunity for the student to acquire a range of administrative skills crucial to the successful functioning of any organization. 
Qualification Entry Requirements
Grade 12
Communication
Mathematical Literacy
Prospective students are encouraged to further confirm the above entry requirements with the College Head before ruling themselves not compliant. Experimental learning may also be considered.
Secretary
Office Assistant
General Office Administrator
Office Administrator
Sales and Office Administrator
On completion of this qualification students will be able to:
1. The competent student will demonstrate the ability to communicate effectively in an organizational environment.

2. The competent student will carry out simple communication tasks involving the analysis, contextualization and synthesis of written material dealing with the basic principles and ideas underpinning public relations as a professional management discipline.

3. The competent student will demonstrate a thorough understanding of current legal provisions regarding the administrative practice of corporate bodies in the South African context.

4. The competent student will be able to perform the tasks of a junior secretary.

5. The competent student will demonstrate a basic understanding of the principles of cost and management accounting.

6. The competent student will show insight into the principles of Financial Management and Decision-making.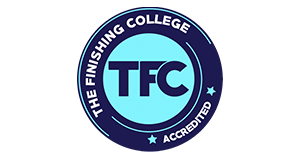 Where Education and Business Meet Etiquette