The qualification will enhance the ability of the qualifying student as a public finance official to perform the necessary administration tasks expected as well as improve management abilities. In this way, the qualification enhances transferability of skills within different spheres of the public sector. At the same time, a student will gain a firm foundation required for furthering studies at NQF levels 6 and 7. This qualification enables transferability of skills between the private and public sector.
Qualification Entry Requirements
Grade 12
Communication
Mathematical Literacy
Prospective students are encouraged to further confirm the above entry requirements with the College Head before ruling themselves not compliant. Experimental learning may also be considered.
Financial Services
Administration
Public Management
Public Accounting
Project / Public Entity Management
On completion of this qualification students will be able to:
1.Manage service delivery improvement and employ client service delivery techniques.

2. Manage and lead human resources in the workplace.

3. Apply the principles of knowledge management to public sector administration.

4. Plan strategically to improve business performance.

5. Apply South African legislation and policy affecting public administration.

6. Apply the principles of risk management to manage risk situations in the public sector.

7. Design, formulate public sector policies and regulations.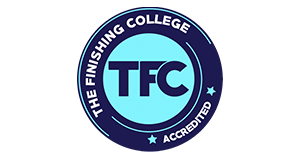 Where Education and Business Meet Etiquette