This qualification has been developed to assist with standardization across the furniture industry. This will allow persons to achieve recognition as a furniture maker and lay a foundation for future career advancement across similar trades and to supervisory and management qualifications within the sector. The purpose of the qualification is to provide students and training providers with the standards required to satisfy the challenges of participating effectively in the furniture manufacturing industry. Typical students will be workers in the furniture industry.


Qualification Entry Requirements
Grade 10/11
Prospective students are encouraged to further confirm the above entry requirements with the College Head before ruling themselves not compliant. Experimental learning may also be considered.
Furniture Carpenter
Cabinet Maker
Furniture Maker
Woodwork Specialist
Modules Per Trimester/Semester
1. Identify and solve problems in relation to the production of furniture within their work area.
2. Communicate and work effectively with colleagues and supervisors, so that furniture production processes are carried out safely and to the required standard.
3. Demonstrate scientific and technological competence in the carrying out of furniture production processes.
4. Organize and manage him/herself and his/her activities responsibly and effectively to ensure work is carried out according to quality and performance requirements, without compromising safety for self and colleagues.
5. Understand the world as a set of related systems by recognising that problem-solving contexts do not exist in isolation, that when performing furniture making operations that they do not pose a safety risk and that failure to maintain rate and quality of production will negatively impact upon all parts of the furniture production cycle.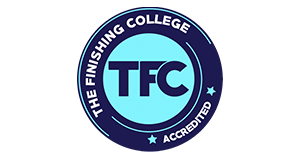 Where Education and Business Meet Etiquette