A person acquiring this qualification will be able to produce a packaged food or beverage product by operating, controlling and maintaining a primary or secondary packaging process within a food manufacturing environment whilst applying food safety, personal safety, quality assurance and monitoring critical control points.
Qualification Entry Requirements​
Grade 11/12
Communication
Mathematical Literacy
Prospective students are encouraged to further confirm the above entry requirements with the College Head before ruling themselves not compliant. Experimental learning may also be considered.
On completion of this qualification students will be able to:
Communicate in a variety of ways in a food and beverage manufacturing environment.


Maintain quality assurance and monitor critical control points in a food and beverage packaging manufacturing environment.


Operate a context specific range of automated packaging equipment.


Solve problems and improve an automated packaging process.
Food & Beverage Technologist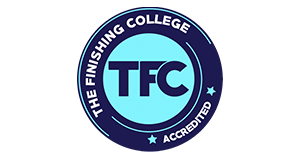 Where Education and Business Meet Etiquette