The purpose of this qualification is to allow Supervisors to progress towards a Junior Farm Manager position with specific reference to Plant Production.
Qualification Entry Requirements
Grade 12
Numeracy, Literacy and Communication at NQF Level 3
Technical Skills at NQF Level 3
Prospective students are encouraged to further confirm the above entry requirements with the College Head before ruling themselves not compliant. Experimental learning may also be considered.
Block Plant Production Foreman
Liquid Plant Production Manager
Plastic Plant Production Supervisor
Oil Plant Production Supervisor
Plant Area Manager
On completion of this qualification students will be able to:
Apply communication skills in an agricultural environment.


Apply mathematical calculations within the agricultural environment.


Manage stores and agro-inputs in stores.


Implement quality control aspects of an agribusiness.


Implement a management system related to food safety, production practices, as well as demonstrate environmental and social awareness within the agricultural supply chain.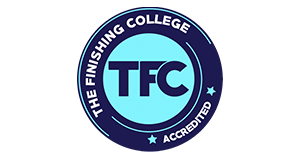 Where Education and Business Meet Etiquette