This qualification provides students with a comprehensive base of portable skills that will enable them to progress within all spheres of the horticultural industry. This qualification forms an integral step in the career paths of the various disciplines in ornamental horticulture and follows on from the NQF Level 1 Certificate.
Qualification Entry Requirements
Grade 11/12
(ABET and a lower qualification may be considered)
Literacy and Numeracy NQF Level 1
Prospective students are encouraged to further confirm the above entry requirements with the College Head before ruling themselves not compliant. Experimental learning may also be considered.
Plant Pathologist
Consultant in horticulture
Ornamental horticulturist
Horticultural technician
Plant Care Worker
Nursery Staffer
Landscape Designer
On completion of this qualification students will be able to:
Identify the different organisms of the plant kingdom and their uses in horticulture.

2. Identify the different soil types and describe their uses in plant propagation and landscaping.

3. Operate a manual irrigation system and schedule the applications to suit the plants water requirements.

4. Utilise stem cuttings for the propagation of plants.

5. Implement the appropriate care for ornamental plants.

6. Identify ornamental plants commonly used in the workplace.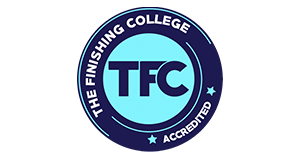 Where Education and Business Meet Etiquette