This qualification is intended for people who are responsible for supervising the operation of individual processes on a water and wastewater works and who are at the same time responsible for coordinating all processes on the works during a shift to ensure that it functions as an integrated whole. This qualification will prepare students to function independently and in a supervisory capacity to ensure that workers work in accordance with Health and Safety Regulations and relevant legislation.
Qualification Entry Requirements​
Grade 12
Communication skills
Mathematical literacy
Computer literacy
Prospective students are encouraged to further confirm the above entry requirements with the College Head before ruling themselves not compliant. Experimental learning may also be considered.
On completion of this qualification students will be able to:
Demonstrate knowledge of hydraulics, valves, pumps, and motors.


Demonstrate knowledge of relevant national laws, regulations, and guidelines as they apply to water or wastewater treatment.


Demonstrate an ability to supervise and lead a team.


Produce water or final effluent in compliance with the required standards.


Demonstrate Problem solving and investigative Skills.
Waterwaste Treatment Process / Control Operator
Water Operator
Relief Water Operator
Process Controller
Facilitator and Wastewater Process Controller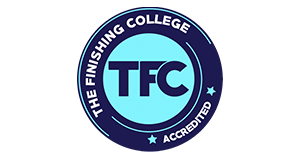 Where Education and Business Meet Etiquette