In the context of the tourist guiding industry, this qualification will enable a student to acquire the knowledge skills and values that will enable them to organize and facilitate creative and innovative guiding experiences in their area of specialization. A qualifying student will be able to plan and implement safe tourist guiding experiences, and as such, contribute to tourism and the tourist guiding industry itself. The registered Tourist guide is both an ambassador for the country and the provider of a business service, and the purpose of the qualification is to equip students with the knowledge, skills, values, and qualities to successfully fulfil these roles.
Qualification Entry Requirements
Grade 11/12
Communication
Mathematical Literacy
Prospective students are encouraged to further confirm the above entry requirements with the College Head before ruling themselves not compliant. Experimental learning may also be considered.
Nature Tourist Guiding
Culture Tourist Guiding
Adventure Tourist Guiding
On completion of this qualification students will be able to:
Organize a guiding activity and programme for an identified target group.
Interact with clients in the provision of a guided experience.
Execute a guiding experience with clients according to operational requirements.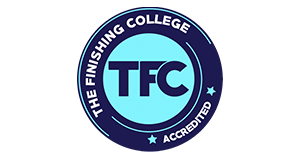 Where Education and Business Meet Etiquette