Public Administration is to provide a structured programme for public officials that work in support of senior management officials in providing for service delivery objectives. The need for well-qualified efficient, client-oriented public officials is therefore identified as a priority in all the three spheres of government.
Qualification Entry Requirements
Grade 12
Communication
Mathematical Literacy
Prospective students are encouraged to further confirm the above entry requirements with the College Head before ruling themselves not compliant. Experimental learning may also be considered.
Financial Services
Administration
Public Management
Public Accounting
Project / Public Entity Management
On completion of this qualification students will be able to:
Apply public sector principles, policies, and ethics to own public sector work context.


Apply the principles of good customer service in own public sector context.


Apply administrative principles in implementation of public sector procedures and work schedules.


Demonstrate an ability to apply the principles of problem identification and analysis.


Contribute towards team development in own public sector context.


Apply the principles of communication in own work context according to public sector communication protocol.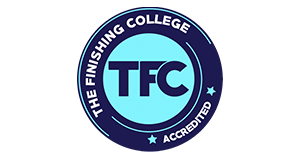 Where Education and Business Meet Etiquette