This qualification lays the foundation for the development of management qualifications across various sectors and industries. It specifically develops management competencies required by students in any occupation, particularly those who are currently operating as junior managers. The qualification introduces key terms, rules, concepts, principles and practices of management that will enable learners to be informed managers in any occupation. It has also been developed to enable managers or prospective managers to access higher education and provide flexible access to life-long learning.
Qualification Entry Requirements​
Grade 12
Communication
Mathematical Literacy
Computer Literacy
On completion of this qualification students will be able to:
Planning
1. Develop plans to achieve defined objectives.
Organizing
2. Organize resources in accordance with developed plan.

Leading
3. Lead a team to work co-operatively to achieve objectives.
Controlling
4. Monitor performance to ensure compliance to a developed plan.

Ethics
5. Make decisions based on a code of ethic.
Project Manager
Logistics and Distribution Manager
Management Consultant
General Manager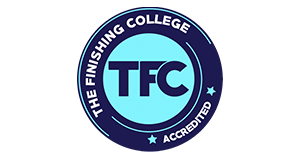 Where Education and Business Meet Etiquette