The purpose of this programme is to develop learners in a variety of personal, organisational and vocational skills in order to fulfil the function of an assistant Chef. This skills programme is suitable for people working as a chef assistant in a variety of hospitality situations such as restaurants, hotels, cafes and coffee shops. Suitable for learners who prepare basic dishes using fresh ingredients.
Each person that will successfully achieve this programme will be enable to:
Assisting in a carvery and buffet service, operating a PC and handle
and maintain knifes.
Basic food preparation skills such as cooking pasta, fish, meat and eggs
are also covered.
Safety and security in the working environment are developed, as well
as telephone skills, maintaining personal and kitchen hygiene and
internal relationships within the organization.
Developing oneself to view this programme as an entry point to a
further career in hospitality
Learners do not require any prior learning, but a minimum of NQF level 2 literacy and numeracy are recommended. This skills programme is an entry level programme into hospitality.

At the End of This Course You Will Be Able To:

Provide customer service.
Process incoming and outgoing telephone calls.
Maintain effective relationships with other members of staff.
Describe the layout, services and facilities of the organisation.
Maintain as safe and secure working environment.
Maintain health, hygiene and a professional appearance.
Develop self within the job role.
Maintain hygiene in food preparation, cooking and storage areas.
Handle and maintain knifes.
Prepare and cook basic meat, poultry, game or offal dishes.
Prepare and cook basic fish, pasta and fruit dishes.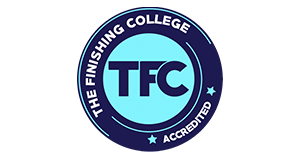 Where Education and Business Meet Etiquette